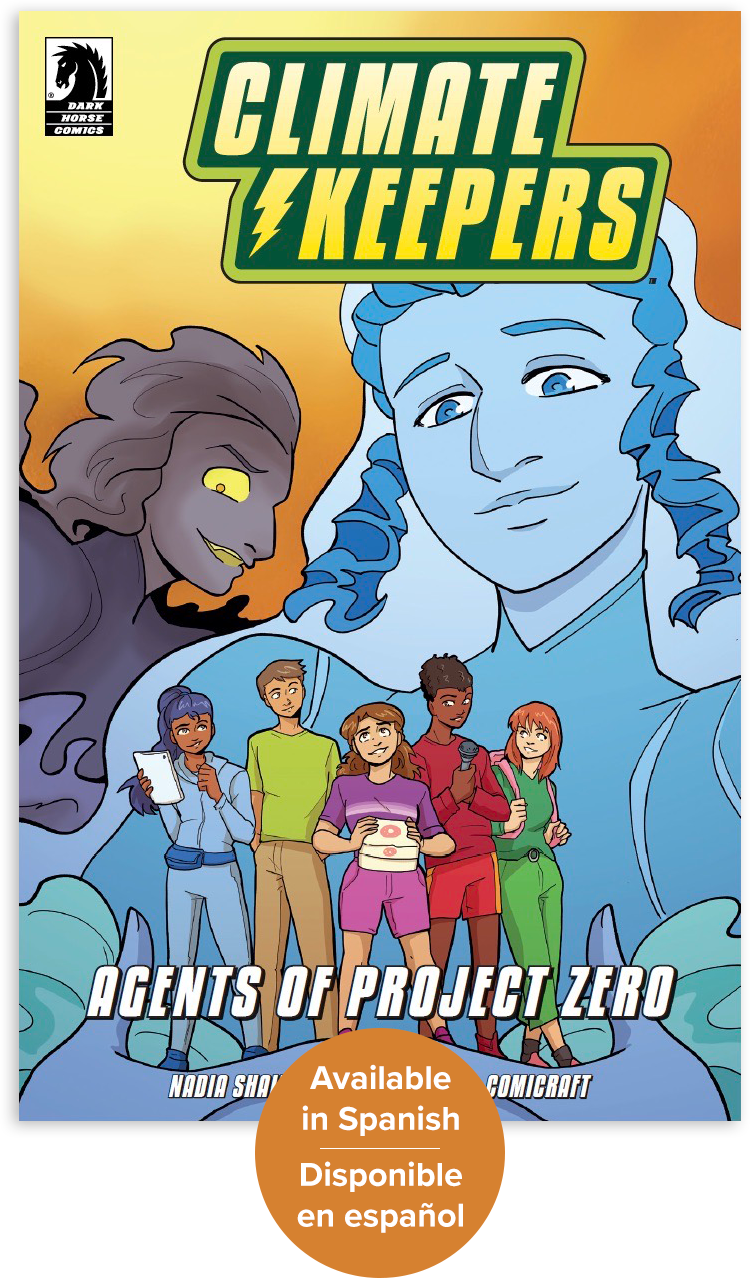 Introducing…
Climate Keepers: Agents of Project Zero
PGE Project Zero is pleased to introduce Climate Keepers: Agents of Project Zero, a new environmental education comic for students in grades 4-8. We are helping young people better understand the world around them and explore ways to impact climate change in a positive way.
A free Climate Keepers Teacher's Guide program will soon be available, filled with a wide range of standards-based lessons with student handouts (in English and Spanish) that classroom teachers can use to lead engaging lessons about climate change and the science behind it.
Coming Soon:
Teachers may order a free class set of comics!
Just like the Climate Keepers in our comic, you can be an Agent of Project Zero by understanding how the planet is affected by greenhouse gases and what you can do to reduce your environmental footprint and impact on the planet.
This website will soon include student-friendly games and materials to further explore how YOU can become an Agent of Project Zero.